M. Didier GRUMBACH

A word from Didier GRUMBACH


Fashion expands with the economy and becomes free with the people. This is why the Chinese now regard it with a passion and it's the reason why, for the past ten years, the relations enjoyed by our professional organisations are imprinted with curiosity, interest and a warm friendship. The years poised between France and China has been the opportunity for getting this good relationship to materialise.

In October 2003, for the very first time in the West, six Chinese brands presented their collections in Paris , at the Carrousel du Louvre, at the close of the Parisian schedule and in November 2004, eight French designers presented their collections in Beijing , at the opening of Chinese fashion week.

Meetings between French and Chinese professionals have been organised in April 2006 in Beijing and in October 2006 in Shanghai . These meetings will lead to agreements of cooperation in very varied fields; because if China is a fantastic market for production, it is also a fantastic market for brands that adhere to the Federation, a constantly expanding export market.

Fashion is without question the most perceptible and reassuring sign of globalisation; the information we exchange with the Chinese public is thus a factor of harmony as well.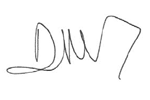 Also consult...
• Bertrand DELANOE – Mayor of Paris
• Didier GRUMBACH – President of the Couture Federation and Chamber of Haute Couture
• Alain GRANGE CABANE – President of the French Federation of Fragrance
• Alain DUCASSE – Chef. President of Châteaux & Hotels of France
• Jean-Paul HUCHON – President of the Ile-de-France Region
• His Excellency, ZHAO JinJun, Chinese Ambassador in France
• Léon BERTRAND – Minister of Tourism
• Christine LAGARDE – Minister of Foreign Trade