His Excellency, Monsieur ZHAO JinJun

A word from His Excellency, ZHAO JinJun


France is a country with a long history and rich culture. Hence it has become the most well known country in the world for its historical and cultural heritage such as the Eiffel Tower , Notre-Dame de Paris, the Louvre, Versailles , etc.

From October 2003 to September 2005, for the first time in Chinese and French history, a cultural Year was inaugurated; it definitively seals the exchanges between the two countries; thus bringing the two peoples closer together. On 1 st September 2004 , the Chinese people came to visit Europe ; the pilot group arrived in Paris , providing the sign of a new chapter in the history of Chinese tourism in Europe .

Tourism is an industry and a cultural exchange. It is different peoples sharing ideas and feelings, as the Chinese proverb says, "reading ten thousand books and walking ten thousand kilometres (from wanjuan shu, xing wanli lu)". I am convinced that Chinese tourists will come to discover France ; they will enjoy it and thus strengthen the understanding and friendship between the Chinese and French peoples.

Convinced by this belief I would like to wish my Chinese compatriots an extremely enjoyable visit to France .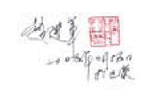 Also consult...
• Bertrand DELANOE – Mayor of Paris
• Didier GRUMBACH – President of the Couture Federation and Chamber of Haute Couture
• Alain GRANGE CABANE – President of the French Federation of Fragrance
• Alain DUCASSE – Chef. President of Châteaux & Hotels of France
• Jean-Paul HUCHON – President of the Ile-de-France Region
• His Excellency, ZHAO JinJun, Chinese Ambassador in France
• Léon BERTRAND – Minister of Tourism
• Christine LAGARDE – Minister of Foreign Trade