M. DELANOE, Mayor of Paris

A word from Bertrand DELANOE


The friendship between Paris and China stretches back a very long way. The Chinese who have settled in our city have made major contributions to its vitality as well as its economic influence and cultural radiance. That's why I insist on personally inviting Parisians of Chinese origin to the City Hall every Chinese New Year.

The active participation of Paris in the Year of China in France in 2004 with, notably, a magnificent parade on the Champs-Élysées bringing together several thousand participants, also showed how attached we are to this essential component of our cultural diversity, as well as to the ties of cooperation and friendship that unite us with China and to the town of Beijing.

I am delighted that Chinese tourists can now come in their numbers to discover all the patrimonial and cultural riches of Paris : its monuments, its museums, its shops and of course its gastronomy but also its parks and gardens, the Latin Quarter and Saint-Germain-des-Prés, its popular areas with their unique vitality and atmosphere, its shows and its nightlife.

This tourist guide, published in Chinese to facilitate your stay, together with the Paris Visitors' and Convention Bureau and its welcome desk representatives all have the modest ambition to spark off your enthusiasm and enable you to make discoveries and encounters – because before all else, the wealth of Paris lies with its inhabitants. I know how much coming to Paris for many Chinese tourists will help our two countries and our two cultures to get to know each other better as well as respect and appreciate each other.

I am happy and honoured by your visit to Paris , and I hope you will have an extremely pleasant stay.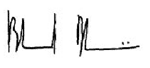 Also consult...
• Bertrand DELANOE – Mayor of Paris
• Didier GRUMBACH – President of the Couture Federation and Chamber of Haute Couture
• Alain GRANGE CABANE – President of the French Federation of Fragrance
• Alain DUCASSE – Chef. President of Châteaux & Hotels of France
• Jean-Paul HUCHON – President of the Ile-de-France Region
• His Excellency, ZHAO JinJun, Chinese Ambassador in France
• Léon BERTRAND – Minister of Tourism
• Christine LAGARDE – Minister of Foreign Trade