M. Léon BERTRAND

A word from Léon BERTRAND


Ladies and Gentlemen,

On 1st September 2004 I personally greeted the first delegation of Chinese visitors authorised to visit France as part of the DTA agreements and we hope that over the next few years that France will become a key destination in Europe for Chinese tourism.

A romantic destination par excellence, France effectively offers a huge diversity of sites and attractions of unequalled wealth: discovering the historical and cultural heritage with a visit to the Louvre or the Château of Versailles; plunging into the pleasures of Paris and French gastronomy (the famous foie gras and Burgundy snails!); taking an elegant Paris break in the department stores bursting with fashion on the Boulevard Haussmann.

Not forgetting, of course, the Eiffel Tower , symbol of the city of light throughout the world. This Eiffel Tower was adorned in red on 24 January 2004 to celebrate the official visit of the President of the People's Republic of China , HU JINTAO, within the framework of the Year of China in France .

President CHIRAC took the opportunity to remind us all of the close ties that have united our two countries for the past 40 years and his personal admiration for China , "land of the most ancient and rich civilisations". He repeated his wishes for deepening the ties between our two countries, something that should be achieved via the development of tourist exchanges.

I thus hope that the French will be more and more numerous in visiting China as I was extremely happy to be able to do myself in 2003 for the General Meeting of the World Tourism Organization. And I hope that the efforts we have deployed to seduce you will convince you of the pleasure we feel in welcoming you.

At the Olympic Games in Athens the French discovered a great nation of champions. We hope in turn to demonstrate that we are champions in welcoming people and in the art of living. I hope you have an excellent stay with us.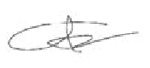 Also consult...
• Bertrand DELANOE – Mayor of Paris
• Didier GRUMBACH – President of the Couture Federation and Chamber of Haute Couture
• Alain GRANGE CABANE – President of the French Federation of Fragrance
• Alain DUCASSE – Chef. President of Châteaux & Hotels of France
• Jean-Paul HUCHON – President of the Ile-de-France Region
• His Excellency, ZHAO JinJun, Chinese Ambassador in France
• Léon BERTRAND – Minister of Tourism
• Christine LAGARDE – Minister of Foreign Trade