M. Jean-Paul HUCHON

A word from Jean-Paul HUCHON


Relations between France and China have always been strong and cordiale, based on ancient cultural ties.

If we need to be persuaded of this then we simply need to remember the success of all the events organised for the Year of China in France in 2003-2004, which received a magnificent response in the form of the Year of France in China in 2004-2005.
At the time I had the pleasure of heading a delegation of elected representatives from the Ile-de-France region to Beijing in September 2005, and I took the opportunity to meet my opposite numbers in China .

As President of the Ile-de-France Region, I was delighted by the symbolic greeting of the first group of Chinese visitors in France on 1st September 2004 which was a sign of this common desire of our two countries to develop our exchanges.

Ile-de-France is the first tourist destination in the world with Paris at the very centre, our country's capital city and the symbol of French culture that every one is under the impression of knowing even if they have never been there – obviously, via its major monuments but also via its history, literature, song and cinema which reach out to you. Come and experience or re-experience life here.

I truly hope that the Tourist Guide to Paris and its Vicinity that you have in your possession, will make you want to come and discover our beautiful region and its magical places that are sometimes very well-known – the gardens and the Château of Versailles, or less well-known, such as the town of Auvers-sur-Oise where Vincent Van Gogh spent the final months of his life.

In any event, we will always be extremely glad to welcome you here, just as I know that you will be glad to welcome us to China during the 2008 Olympic Games in Beijing which I know we are really going to enjoy together.

I hope you have a wonderful stay in Ile-de-France !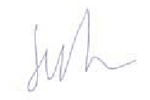 Also consult...
• Bertrand DELANOE – Mayor of Paris
• Didier GRUMBACH – President of the Couture Federation and Chamber of Haute Couture
• Alain GRANGE CABANE – President of the French Federation of Fragrance
• Alain DUCASSE – Chef. President of Châteaux & Hotels of France
• Jean-Paul HUCHON – President of the Ile-de-France Region
• His Excellency, ZHAO JinJun, Chinese Ambassador in France
• Léon BERTRAND – Minister of Tourism
• Christine LAGARDE – Minister of Foreign Trade